It's About More Than Storage: Tailoring Google Workspace for the Higher Ed Community
By Amber Rasche - Senior Communications Specialist, Internet2
Estimated reading time: 6 minutes
Internet2 NET+ Service Evaluation Participants Share Their Story
What's the special sauce of NET+, you ask? To find the answer, take a closer look at the recent launch of the NET+ Google Workspace for Education (GWE) service.
Eight universities came together in May 2020 to complete the Internet2 member-led service evaluation process for GWE, known then as G Suite for Education. The timing was tough, only months into the COVID-19 pandemic, with the many unknowns stifling plans for the future and stress still lingering from the community's quick and heroic pivot to a largely virtual environment for teaching, learning, and research.
Despite those challenging circumstances, participants from Arizona State University, Cornell University, Indiana University, Old Dominion University, Rice University, University of Maryland Baltimore County, University of North Carolina at Greensboro, and Wake Forest University offered their time and talent to facilitate the NET+ service evaluation and negotiation process for GWE.
Jack Suess, vice president for IT and CIO at the University of Maryland Baltimore County, was at the helm of the service evaluation effort.
"The collaboration that takes place across the Internet2 community—where we're sharing approaches, best practices, and ideas—really is one of the hallmarks of allowing higher education to innovate and evolve," Suess said. "What I love about the NET+ program is that it brings together experts from multiple higher education institutions to build out the best cloud service agreements—thinking about accessibility, security, privacy, and how we integrate tools."
With collective expertise from all eight institutions, the NET+ GWE evaluation was completed by the end of August 2020. By January 2021, contract negotiations were underway.
Then entered a new factor: the end of an era for free unlimited storage.
End of an Era for Free Unlimited Storage
Google announced in February 2021 that G Suite for Education would undergo a number of changes, including a new name (i.e., Google Workspace for Education), security enhancements, added user and admin features—and limits on free storage.
The departure from free unlimited storage is part of a larger industry trend in the content collaboration space. Furthermore, from the outset, tailoring Google's collaboration services to the needs of higher education through NET+ was about much more than storage. The major drivers for the community's initial interest to embark on an evaluation included security improvements, streamlining service management processes, integrations with other common higher education platforms, and more. Now the evaluation team rolled up their sleeves again to add new storage considerations and costs to the negotiation mix.
News of service changes at that juncture might sound like a major roadblock, but according to Sean O'Brien, director for the NET+ Cloud Services Program, the result was actually more of a slight detour—one that was focused on getting campuses help now to prepare for the changes.
"We were in a perfect position to react quickly, already having a community group formed that was actively working on a G Suite for Education service evaluation," O'Brien said. "Google was actively engaged with us in that process, listening closely to the input of our member community."
That was also a spark point for Garret Yoshimi, VP for Information Technology and CIO at the University of Hawaii. He and colleagues from the Research University CIO Conclave (RUCC) were working independently through GWE storage limits and pricing discussions, but progress was slow.
"It was fortunate for us that the NET+ group had already gotten traction with a fairly large set of members," Yoshimi said. He and a number of RUCC colleagues joined the NET+ discussions, adding to the cohesive voice of higher education customers, while Google was well attuned to the conversation. The result? "I think we landed at a place that's reasonable from a cost and features perspective. If we had to do it ourselves, I don't think we would have ended up that way."
That's the power of collaboration.
Finally, the NET+ Special Sauce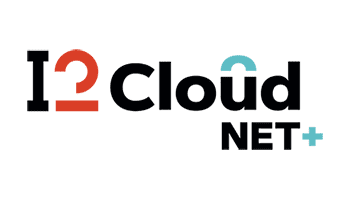 The special sauce of NET+ is the amplified, collective voice of the Internet2 community.
Through NET+, members are able to combine their expertise, perspectives, and purchasing power to solve shared challenges in the cloud space. The services available to the community are better as a result.
Klara Jelinkova, who was involved in the project with her former institution, Rice University, and is now vice president and chief information officer at Harvard, played a key role in the negotiation process. She said that the real value was not just about negotiating terms and costs. It was about collaboratively shaping the future direction for GWE to better suit the needs of higher education.
"When we were going through the negotiation, it was not just about how do we get the products that Google already has, but how do we improve the products so they work better in our environments." She said that's where the active dialogue between the Internet2 community and Google product leaders really shined.
"I appreciate the work that the community and Google have contributed to put us on a more sustainable path for this product," Jelinkova said. "What we have now is positioning us for a better future."
A Thank You to the Community
Thank you to all 26 universities that participated in the service evaluation and negotiation process for Google Workspace for Education. As a result of your time commitment and collaborative effort, we now have a NET+ GWE service offering tailored to the needs of the higher education community.
The 26 universities are:
Arizona State University
Boston University
Case Western Reserve University
Cornell University
Harvard University
Indiana University
Michigan State University
New York University
North Carolina State University
Old Dominion University
Rice University
San Diego State University
Stanford University
Texas A&M University
University of California, Berkeley
University of California, Los Angeles
University of California, Santa Barbara
University of Florida
University of Hawaii
University of Maryland Baltimore County
University of North Carolina at Greensboro
University of Notre Dame
University of Utah
University of Washington
Wake Forest University
Yale University
What's Next
Join us this fall for a special webinar series to learn more about NET+ GWE. Hear from members of the Internet2 community who are already leveraging the platform, and gain insights into the NET+ GWE service offering—including license management and deployment, LMS integrations, interoperability with other services and infrastructure, exclusive pricing, and storage accommodations.
Dig Deeper