Internet2 Welcomes James E. Deaton as Vice President of Network Services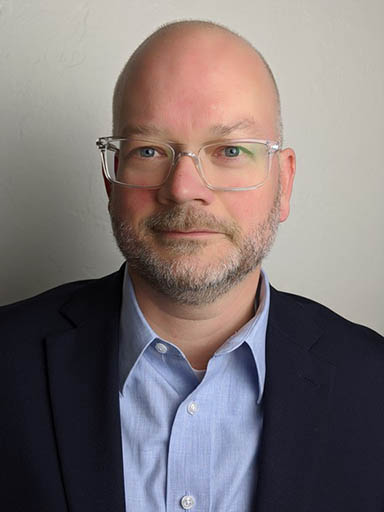 We are pleased to announce the appointment of James E. Deaton as the new Internet2 vice president of Network Services, effective March 20, 2023. In this role, James will lead the strategic direction and ongoing operations of Internet2's world-class network infrastructure and advanced services in support of research, education, and global collaboration.
James is a seasoned leader in the research and education community with nearly 30 years of experience driving strategic cyberinfrastructure initiatives across state, regional, and national networks. His service to the community includes being a former board chair for The Quilt; chair of Internet2's Network Architecture, Operations, and Policy Program Advisory Group; member of the Campus Research Computing Consortium (CaRCC); and member of multiple advisory groups and committees focused on advancing cyberinfrastructure and cultivating community expertise.
James has a track record for supporting diversity, equity, and inclusion in the community, including establishing a regional chapter of Women in High Performance Computing (WHPC) associated with the Great Plains CyberTeam, facilitating research and infrastructure advancements in support of minority serving institutions in Oklahoma, and numerous grants and engagements focused on small and underrepresented higher education institutions.
Most recently, James was the executive director of the Great Plains Network (GPN), a non-profit consortium focused on aggregating networks and advocating for research on behalf of universities and communities across the Midwest and Great Plains. There he established successful multistate collaborations and secured millions of dollars in external funding to address the network and research computing needs of the region. Prior to that, he served as the chief technology officer for OneNet, Oklahoma's research and education network, where he led the implementation of a highly scalable infrastructure serving research, higher education, K-12 schools, hospitals, libraries, and government, and secured millions of dollars in grant funding to expand its capabilities.
"I am thrilled to join the talented team at Internet2 and contribute to the organization's mission of advancing research and education through cutting-edge technologies. I look forward to collaborating with our members and partners to continue driving innovation and pushing the boundaries of what's possible for the community." – James Deaton, Vice President of Network Services, Internet2.
Now as vice president of Network Services at Internet2, James will continue to build and foster relationships with Internet2's diverse stakeholder communities, including U.S. state and regional networks, institutions of higher education, federal government agencies, industry, and international partners. His areas of responsibility include planning and architecture, business relations, security, network operations, systems and software, and project management.
James earned his Bachelor of Science degree in electrical and computer engineering from the University of Oklahoma.
"In addition to his wealth of knowledge and years of experience, James brings with him a real passion for serving the needs of the research and education community. He has made many contributions to Internet2 over the years as a community member and advisor. We are excited to now have him as part of the leadership team and work with him to further our mission of supporting research and education." – Howard Pfeffer, President and CEO, Internet2.