Internet2 Next Generation Infrastructure Update: Transition Substantially Complete, Now Transitioning Toward 2022 Objectives
By Rob Vietzke, Vice President, Network Services
Estimated reading time: 3 minutes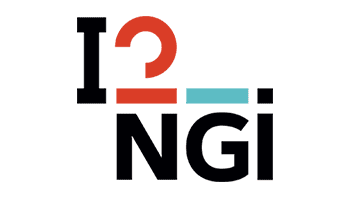 November 2021 marks a number of milestones in the completion of the Next Generation Infrastructure (NGI) and a transition to 2022 activities. We are very pleased to share this progress and begin to think about these important upcoming focus areas.
NGI Transition Nearing Completion
The big news is that as of this week, the transition to the new infrastructure is substantially complete, with 97% of the Layer 2 and Layer 3 connections migrated onto the packet network (1556 out of 1605 connections), and all but three I2PX peering sites and 13 waves are yet to be migrated. The migrations took an enormous effort during September and October, and included efforts to identify and mitigate several platform bugs that only became apparent during migrations.
This was a huge team effort by Internet2 staff, GlobalNOC support, and community collaborators and an enormous validation of our investments in people and automation during the past several years. As we begin to wrap up the remaining migrations, a huge thank you and congratulations are due to everyone who contributed to this all-hands-on-deck effort!
Looking Ahead
Looking to the immediate future, we will be decommissioning the old network over the next several months and have begun efforts to build upon the automation layer that NGI delivered. Many of you have participated in requirements gathering sessions with the Internet2 team for new features in what we are beginning to call the "Network Services Console." Our first updated offering will be a new router proxy, followed by the introduction of a new routing and network security management portal. By the end of 2022, we hope to introduce an enhanced Cloud Connect portal.
Also, Internet2 has two long-running operating agreements that provide resources to Internet2 to help support the Internet2 Network. These include a break-fix support contract for the Layer 1 optical network with Lumen, and a larger agreement for service desk, break-fix, and other activities with Indiana University. As both of these agreements come up for renewal in late 2022, Internet2 will seek proposals for a consolidated support approach that will streamline support and create greater operational efficiency while also delivering community-oriented support. An open request for proposal will be released in November 2021. A community team is being convened to assist in shaping and analyzing proposals. Questions can be sent to: 2021-support-rfp@internet2.edu.
We believe 2022 will also include activities supporting concepts from the Minds We Need as federal and state broadband activities get underway. Our team is also working with a number of regionals related to trust and identity services that will be critical to supporting some of the advanced roles and responsibilities in the upcoming 2022 software initiatives.
Save the Date: TechEXtra21
As we look toward 2022, Internet2 is also planning a three-day event for the advanced networking community from December 1-3, 2021.
The event will be an opportunity to close out 2021 on a high note, with community sharing of stories about advancements, challenges, and activities during the past 18 months and a report out on lessons learned during the NGI transition. We hope that you and your teams will join us for TechEXtra21: Next Generation Infrastructure & Advanced Networking Event.
As always, we are greatly appreciative of your collaboration. Please be in touch!
ICYMI: Next-Generation Performance Assurance: Internet2's Mike Simpson on Expanding perfSONAR Capabilities to Support the New Network