Internet2 NET+ Palo Alto Networks Community Calls for 2021
Estimated reading time: 3 minutes
By Nick Lewis, Internet2 Program Manager
The NET+ service evaluation for Palo Alto Networks — Cloud-Powered Security for .edu, is complete! Rick Haugerud from the University of Nebraska-Lincoln is presenting on an I2 Online webinar, New NET+ Services Introduced to Meet Higher Ed Community Needs, on May 26 at 2 p.m. ET to update the community on the completion of the service evaluation, provide a high-level overview of the NET+ Palo Alto Networks program, and kick-off the community engagement!
We would like to thank University of Nebraska — Lincoln (sponsor), Drexel University, Duquesne University, University of Kansas, Rice University, University of Kentucky, and Villanova University for their hard work completing the NET+ Palo Alto Networks service evaluation!

Please join us for a series of community calls for the NET+ Palo Alto Network program starting June 17th at 1 p.m. ET / 10 a.m. PT. These calls will continue monthly through the end of the year to review program details, provide bundle demos, and answer community questions. See below for the full schedule and topics list for the remainder of the year. You can register for these calls here.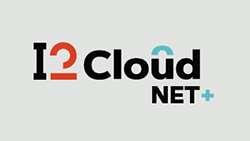 During the first community call on June 17th, Hunter Ely, Palo Alto Networks Higher Ed Strategist, and myself will present on the overall NET+ Palo Alto Networks program, dive into the first bundle on remote access, and you'll have time to ask questions, too! Please contact us if you would like to add a question or topic to the agenda.
The remaining open community calls will share additional details of the program. Each call will have a demo of the bundle.
a. July 15th, 1 p.m. ET: Cloud-native security for workloads and SaaS applications
b. August 19th, 1 p.m. ET: Next-generation endpoint detection and response
c. September 16th, 1 p.m. ET: Security operations automation
d. October 21st, 1 p.m. ET: Program wrap-up
e. November/December: Topic TBD.
The resources discussed on the call will be published to the NET+ Palo Alto Networks Wiki where we'll start collecting community resources and sharing best practices.
Starting in 2022, the NET+ Palo Alto Networks program will focus on campus subscribers, so getting involved in 2021 will allow you open access to these resources for the year!
For more information, please contact Nick Lewis at netplus@internet2.edu. If your campus is interested in signing up for the service or wants to learn more about pricing, please contact the Carahsoft team at paloaltonetworks@carahsoft.com.
Please register for the NET+ Palo Alto Networks Community Call series. We look forward to seeing you at the calls!
The registration page will be used to register you for the virtual event and to provide you with Internet2 updates. Learn more about managing your communications preferences and learn about Internet2's privacy policy.