Internet2 Inclusivity Scholarship Award Information
The I2I Scholarship program is currently on hold until we are able to meet in person once again. Please read on to learn more about the program and we look forward to when we will resume offering these opportunities.
The Internet2 Inclusivity Initiative Steering Committee started providing scholarships to assist attendance at Internet2 events starting with the 2014 Internet2 Technology Exchange meeting. The award covers reasonable travel expenses and conference registration consistent with Internet2 travel policies.
The Internet2 Inclusivity Initiative (I2I), focuses on resources, attention, and scholarships to improve diversity and inclusion in the community of networking and technical professionals.
As part of this initiative, we:
Provide a national forum to discuss and share best practices to improve diversity and inclusion in technical fields, particularly in advanced networking, security, and identity.
Partner with other national organizations engaged in similar work, such as the National Center for Women in Technology (NCWIT), EDUCAUSE and others.
The Internet2 Inclusivity Initiative provides support for emerging information technology women professionals to attend Internet2 technical conferences, thereby supporting their career growth and opportunities in the information technology field.
Apply for the Inclusivity Initiative Scholarships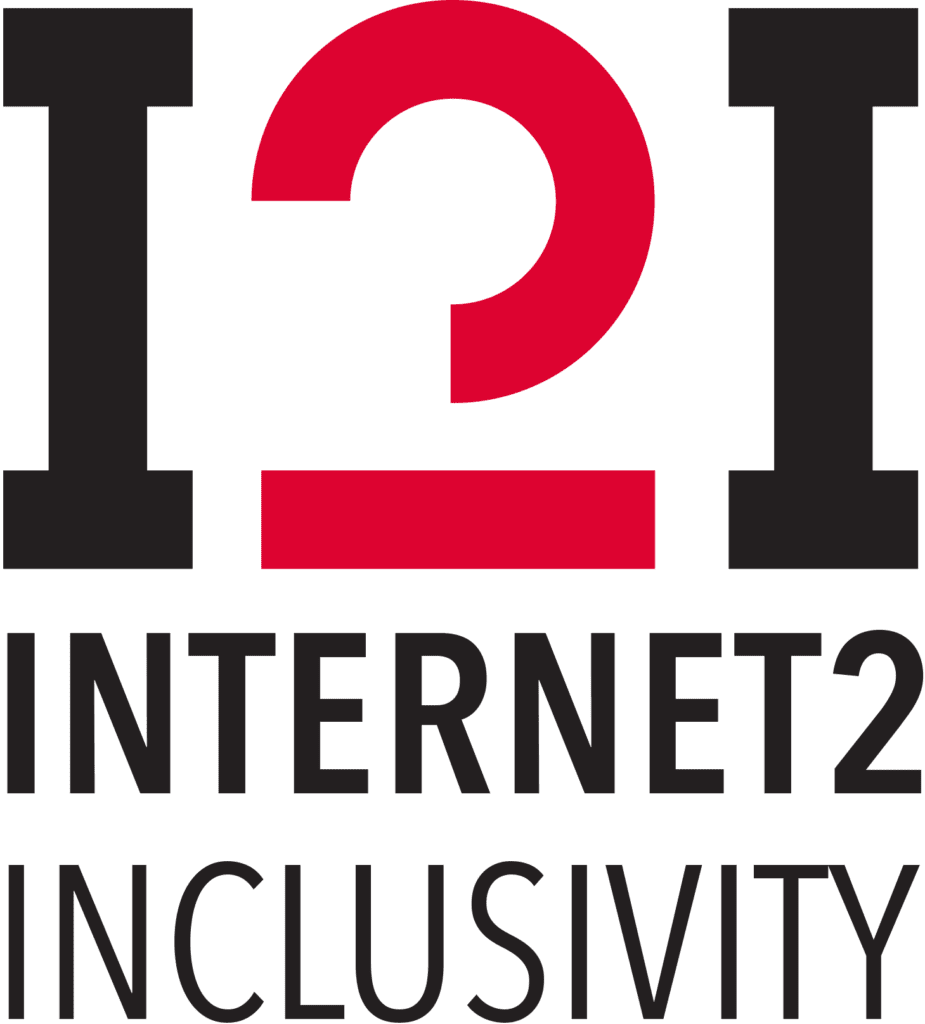 For this purpose, the Committee created the Inclusivity Initiative Scholarship to be granted at each major Internet2 community conference—both the Global Summit and Technology Exchange. From 2014-2018, an additional Inclusivity Initiative Award in Recognition of Carrie Regenstein was presented at the Technology Exchange meetings.
Scholarship Parameters
Scholarships will be awarded to a woman, including graduate students, working/studying at an Internet2 member organization (higher education, research and education networks, affiliate, and industry) and attending her first Internet2 event.
Award monies will be applied to registration fees, transportation, and housing costs, consistent with Internet2 travel policies.
The awardee will be invited to attend the next live Internet2 event. One or more mentor(s) will be chosen to accompany the awardee to help with session selections during the meeting, and to ensure that the awardee has ample opportunity to interact with professionals attending.
Although showing financial need is not required, consideration will be given to those showing the need for financial support to attend.
Application Process
To submit an application, please fill out the Internet2 Inclusivity Initiative Scholarship form (no nominations are being accepted at this time). Applicants may self nominate or be nominated by professionals from within their institutions. The following information should be included in the application:
Applicant's name and contact information, including the name of Internet2 member institution where applicant is currently working.
For student applicants, the name of their institution and duration of study.
Brief personal statement (1-2 pages) showing the value and potential impact of the scholarship on the applicant's future career aspirations.
A brief statement (1-2 pages) of support from a senior administrator (CIO or Dean) at the applicant's institution.
The awardee will be required to submit a post-participation report, articulating how the experience has benefitted her.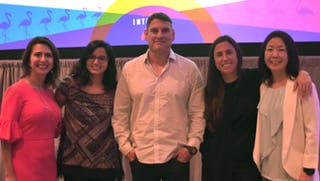 Previous Scholarship Recipients
Learn more about the Inclusivity Initiative Scholarship recipients.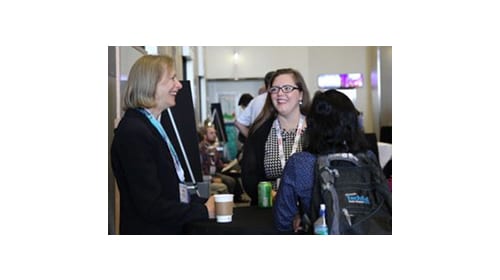 Carrie Regenstein
Internet2 Program Manager Taleitha Pytlowanyj interviewed Carrie Regenstein about her service as a leader in higher education IT.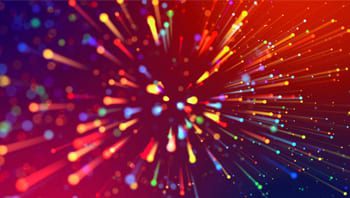 News
Get the latest news about the Internet2 Inclusivity Initiative (I2I).