Catch Recaps of 2020 NET+ I2 Online Sessions
By Sean O'Brien, Director, Internet2 NET+ Cloud Services Program
Watch highlights to see how peers are leveraging Cloud Services to meet shifting demands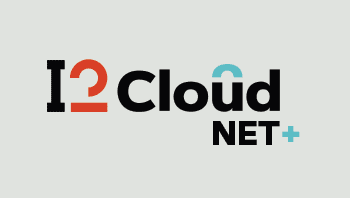 When the COVID-19 pandemic hit the U.S. in mid-March 2020, the Internet2 NET+ team pivoted from in-person program plans to what initially began as a four-week Google Cloud Platform (GCP) virtual event, and then to a monthly series on relevant topics for the rest of 2021. 
Fast forward a year, and the NET+ I2 Online programming has expanded to encompass a wide range of topics including:
How the community leveraged NET+ Learning Management System (LMS) and video collaboration service providers to transition to remote and hybrid learning environments;
How NET+ service providers are helping campuses continue to fulfill and streamline administrative functions while serving faculty and student needs in a remote environment;
How the researcher community can leverage AWS for common research needs; and
Community Cloud initiatives like the Cloud Scorecard and the Higher Education Community Vendor Assessment Toolkit (HECVAT)
Catch the Highlights
Didn't get a chance to attend one of the 2020 NET+ I2 Online sessions? Not to worry, we've created a "highlights" reel where you can catch up on each virtual event in a shorter amount of time.
Community Engagement Leads to Success
We want to thank everyone in the community for helping to make this programming a success in 2020. In particular content creators and presenters from higher education institutions American University, Ball State University, Baylor University, Humboldt State University, Indiana University, Loyola Marymount University, Oregon State University, Penn State University, Rice University, Rutgers University, University of California-Berkeley, University of Akron, University of Maryland-Baltimore County, University of Texas-Austin, University of Washington, and Washington University in St. Louis; Community organizations EDUCAUSE and the REN-ISAC; and finally, Service providers Amazon Web Services, Blackboard, Burwood Group, D2L, Google, Instructure, and Omnibond. In this unprecedented year, as a membership organization, we are truly grateful for members' involvement and engagement in this virtual event series.
Make sure to check out what's coming up next in 2021: registration is now open for Managing Video Content Retention using Panopto on March 17th at 2 p.m. ET. Monthly programming will continue through 2021. We welcome your suggestions for future topics; email us at netplus@internet2.edu.
Finally, make sure you visit our website to learn more about the NET+ program and check out our services catalog to see if there are cloud services to meet your institution's needs. NET+ services include custom pricing, negotiated contracts, and vibrant communities of practice to support the adoption and use of cloud technologies in the research and education community. Leveraging NET+ contracts helps us put on virtual events like these and continue this community program.