Rob Vietzke
Vice President, Network Services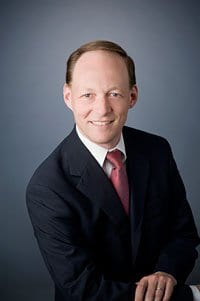 As Vice President of Network Services, Robert Vietzke (Rob) is responsible for the management and operation of Internet2's advanced global network, its relationships with regional and global network partners, and research and development for the network. Rob's areas include planning and architecture, business relationships, security, infrastructure software, and operations. Together, Network Services continuously improve and operate one of the world's premier platforms for advanced networks. Members of Rob's team contribute to global leadership efforts like perfSONAR and the Global Network Architecture.
Rob has successfully collaborated with dozens of research and education (R&E) community partners to create the environment that brought over $1.5B in ARRA stimulus funds to the R&E community. For Internet2, Rob led the team that received a $96M federal award to transform Internet2's network. Through successive software-driven networking and security projects, the team has introduced self-service cloud connect services and continues to refine best practices in infrastructure security. Internet2's Next Generation Infrastructure, to be completed in 2021, introduces even more agile software-driven capabilities for users, 400-800G backbone links, and a new secure management network.
Prior to this role at Internet2, Rob worked at the University of Connecticut as the Director and Network Architect of the Connecticut Education Network, where he led the development of the nation's first all-optical K-20 education network that linked over 169 K-12 school districts and over 40 college and university campuses together with gigabit networking. In other management roles, Rob has led and designed cable television, telephony, and data networks, and has managed policy, legal, and financial operations and planning.